AGTECH ACCELERATOR and Olds College Sign MOU to Establish Agtech Hub in Alberta and Saskatchewan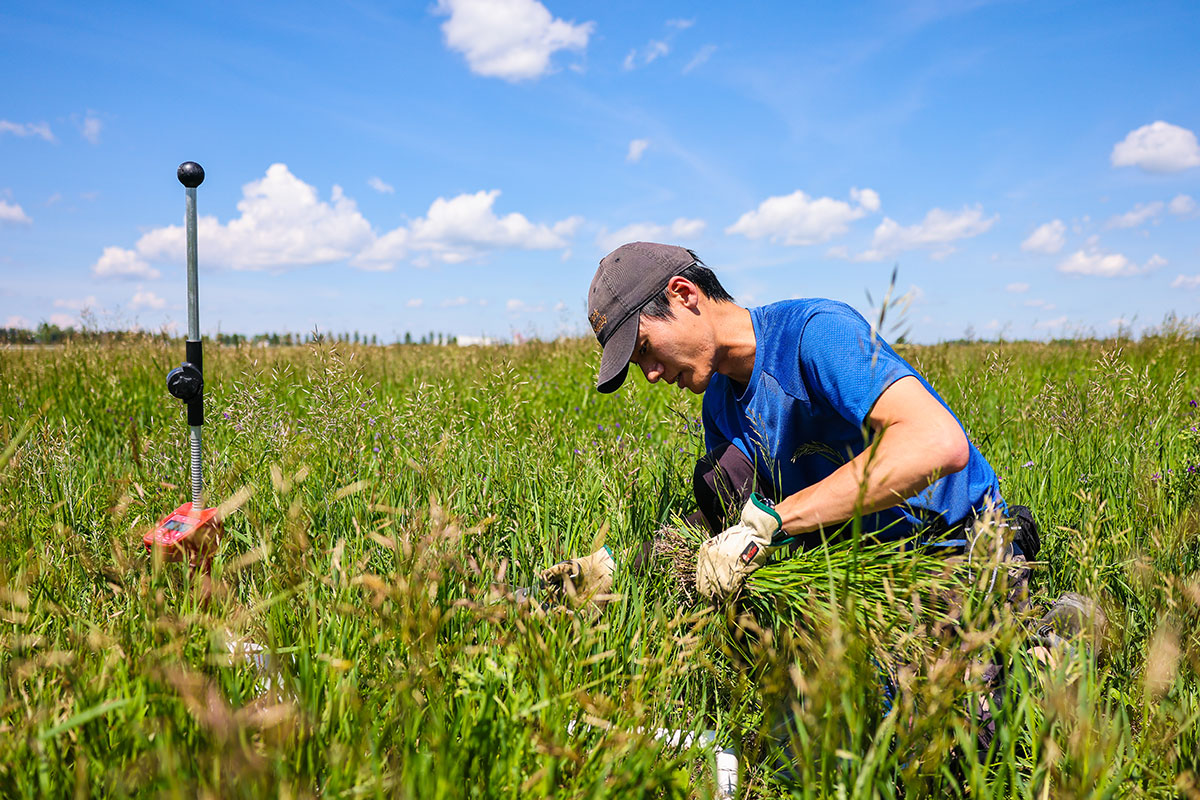 AGTECH ACCELERATOR and Olds College of Agriculture & Technology have joined forces in a memorandum of understanding (MOU) to establish a global agricultural tech hub in the prairie provinces of Alberta and Saskatchewan. With connection to AGTECH ACCELERATOR, a venture-backed accelerator program founded by Cultivator powered by Conexus, Emmertech, and Economic Development Regina (EDR), this strategic collaboration is poised to drive innovation in agriculture, smart agriculture services, products, applied research initiatives, training, and demonstrations, fostering a more resilient and innovative agricultural sector.
"This partnership reflects our joint commitment to advancing the industry and building a sustainable future for Canadian agriculture," said Todd Ormann, Vice President, Development, Olds College. "By combining our agricultural expertise and infrastructure with AGTECH ACCELERATOR's capabilities in agtech startups, incubation, and acceleration, we aim to drive innovation within the Canadian ag industry."
The MOU sets a comprehensive framework for collaboration, with a primary focus on developing a process and platform for sharing information on agtech startups, providing learning opportunities for aspiring entrepreneurs in the agriculture sector, and delivering entrepreneurial programs tailored to agricultural students. This partnership will help develop the next generation of agtech innovators by creating learning opportunities and entrepreneurial programs for agricultural students who wish to pursue the development of agtech startups.
"With Olds College's reputation for high-tech, agriculture education and innovative applied research, we are excited to join forces to shape the future of agriculture and continue building a global agriculture tech hub in the prairies," said Jordan McFarlen, incubator manager, Cultivator powered by Conexus. "This partnership will ignite a new wave of agtech talent and foster groundbreaking solutions to the pressing challenges facing modern agriculture"
This partnership follows an expansion into Saskatchewan of the Olds College Smart Farm—a state-of-the-art facility that has grown to include 3,600 acres of farmland, infrastructure, and experienced staff in agtech research and development. It provides a venue for commercial-scale applied research and attracts investment and engagement from companies ranging from multinational ag and tech companies to SMEs. The Smart Farm integrates technology and data to develop solutions to address real-world agricultural issues. It is also focused on teaching students how to integrate, manage, and leverage ag technology for the enhancement and sustainability of agri-food production.
The establishment of the global agricultural tech hub is a momentous step towards fostering innovation and sustainability in the Canadian agriculture industry. This partnership between AGTECH ACCELERATOR and Olds College highlights the significance of collaboration in driving progress and creating a brighter future for the industry.