Theme Collections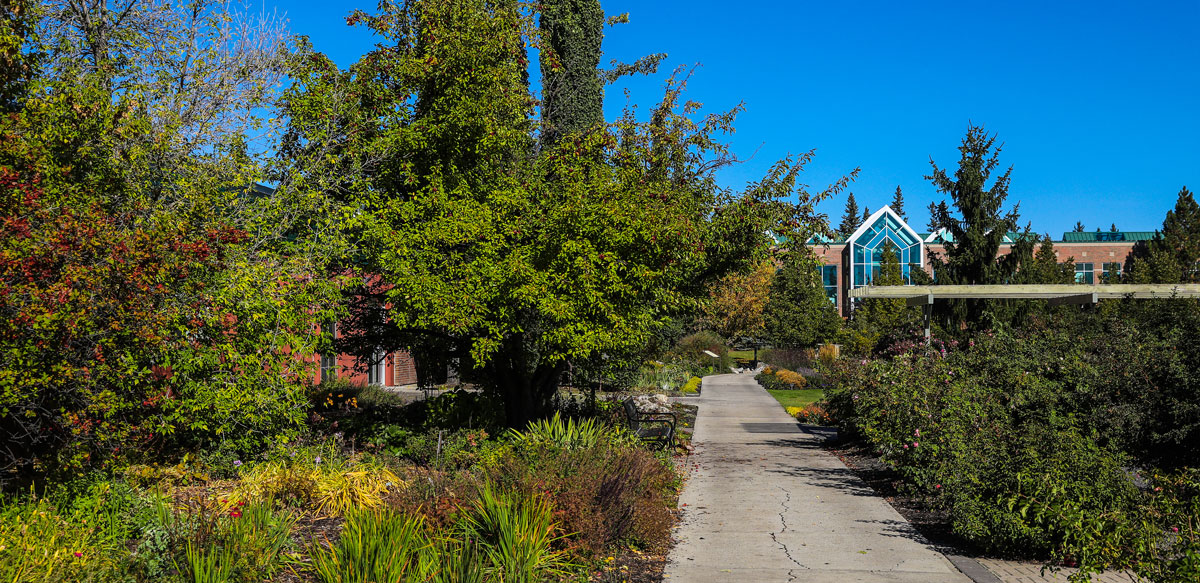 All-America Selections
All-America Selections (AAS) is an independent, non-profit organization that tests new varieties then introduces only the best garden performers as AAS Winners. More than 200 educational institutions and public and private institutions create AAS Display Gardens. Each year we receive seeds of annuals and vegetables which we propagate in our greenhouses and then plant into the raised beds. 
For a complete list of AAS Winners and more information, visit the AAS website.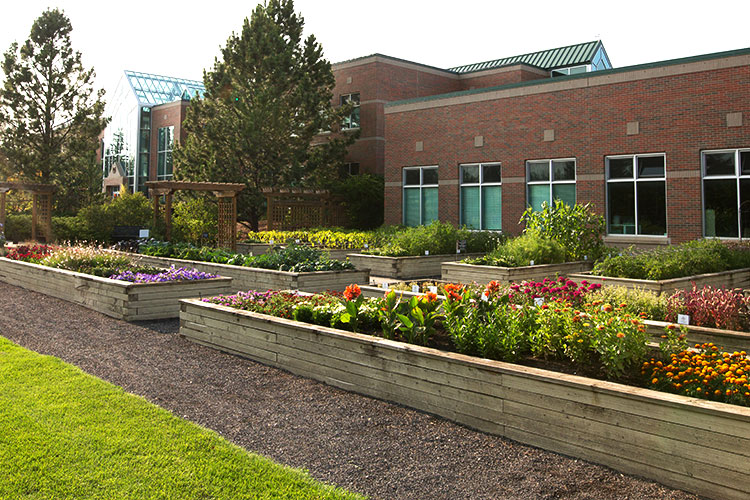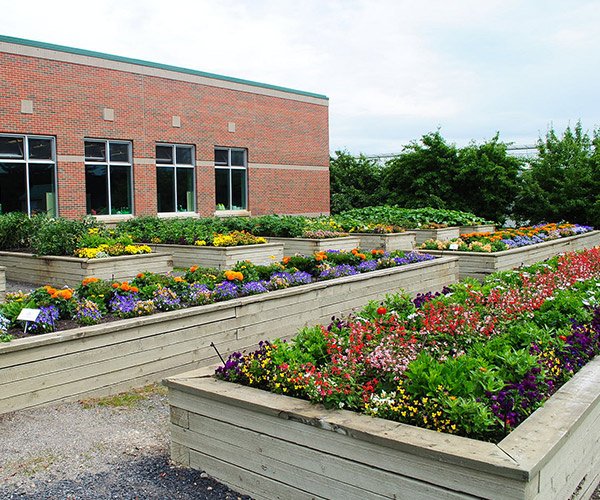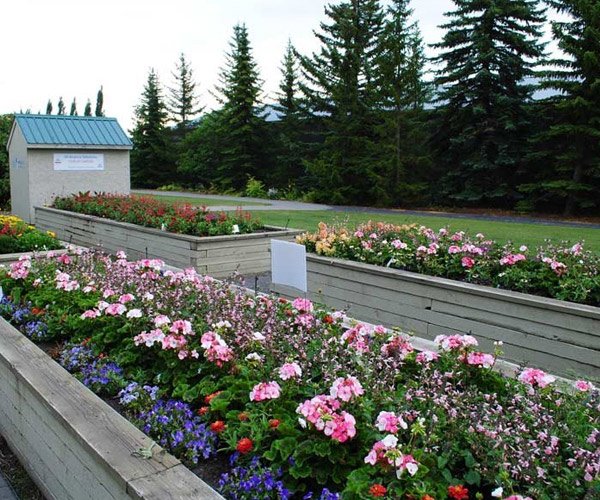 Bylands Promenade
The Bylands Promenade provides the visual and physical link between the Central Gardens, and the East Gardens, home to the new Treatment Wetlands. The goal was to provide four season interest and colour, and it was on this basis that the plant material was chosen. Industry volunteers played a major role in the installation, and donations of materials made the project possible.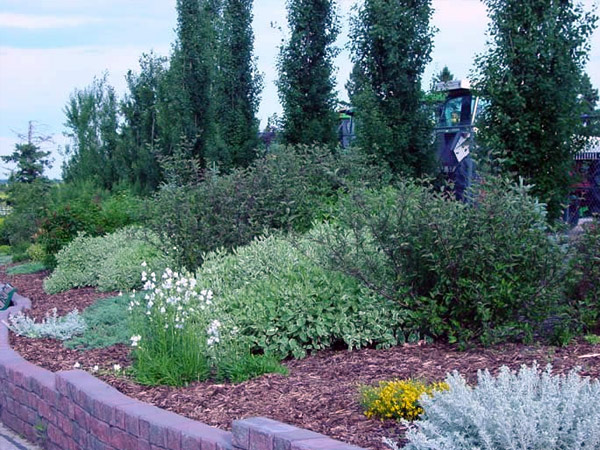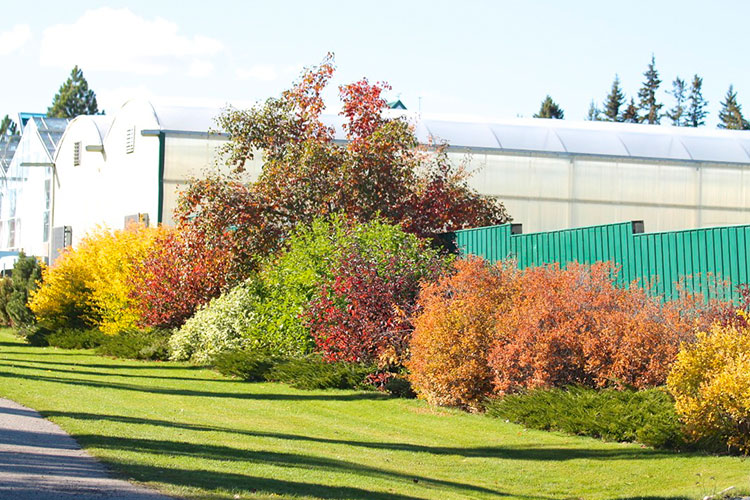 Crabapple Heritage Grove
These Rescue crabapple trees are what remain of a row of trees planted in 1935. Crabapples belong to the Malus genus, the same as regular apples, but produce smaller, tarter fruit.  The 'Rescue' cultivar is a hardy fruit tree developed and named in 1936 at the Experimental Farm in Scott, Saskatchewan. Its parentage is the Blushed Calville seedling. 'Rescue' has white flowers which are frost tolerant – a great feature for the prairie environment when early frosts can often damage early blooms.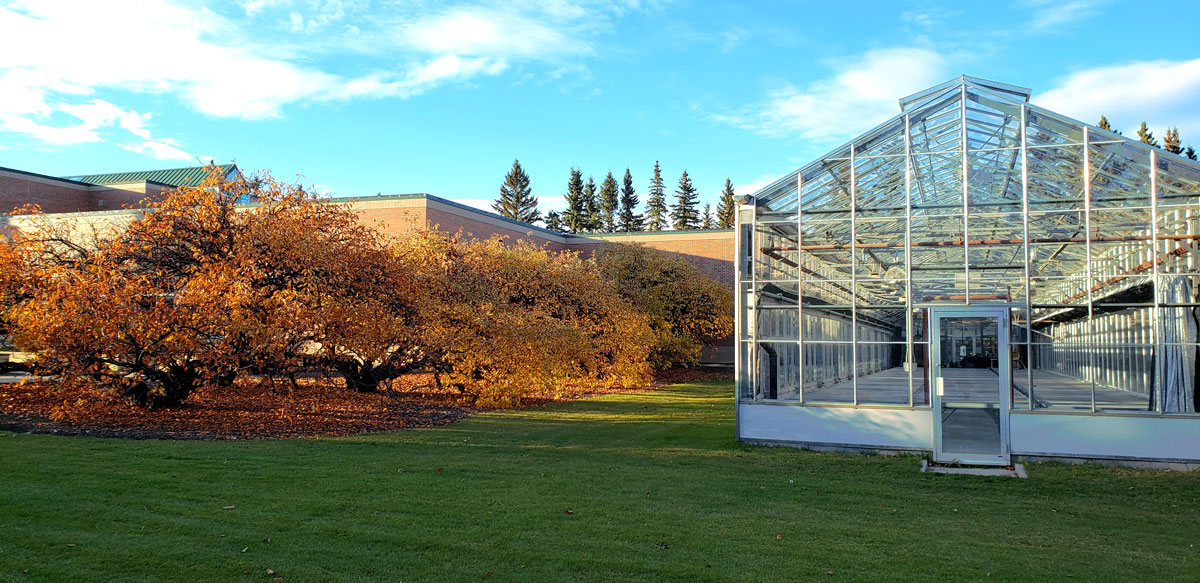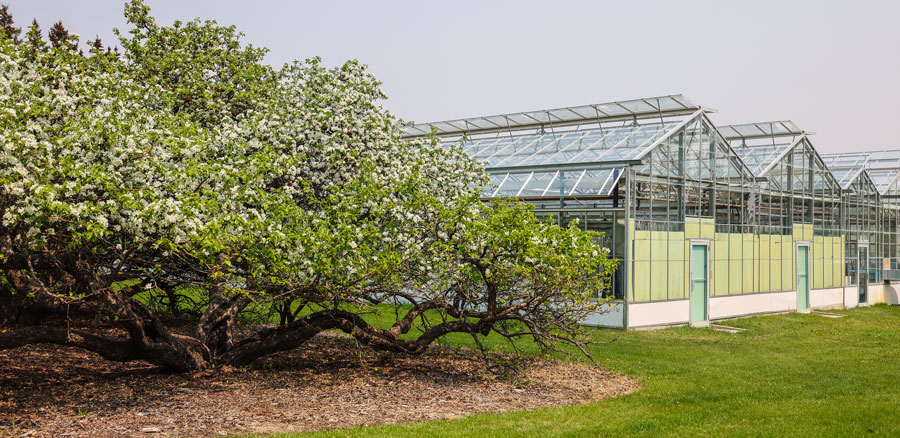 Herb Garden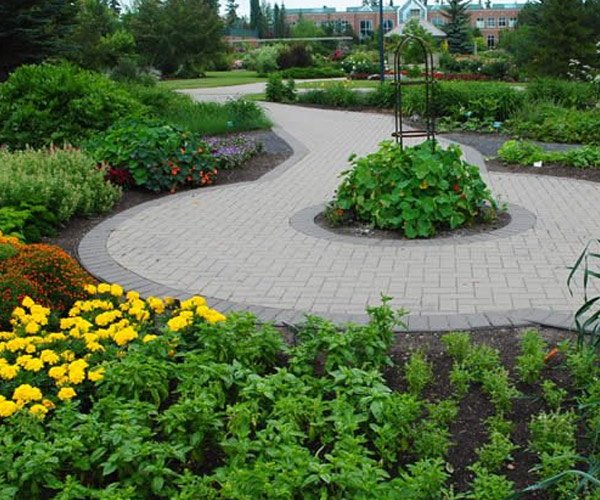 The Herb Garden is designed in a circular layout, with a central focal point that changes each year. The outer ring is planted with perennial herbs and vegetables such as asparagus, woolly yarrow, feverfew and bergamot. The inner ring changes each year with annual plantings of herbs such as parsley, basil, veggies such as lettuce and flowers like marigolds.
The collection includes perennial herbs, hardy to zone three such as beebalm (Monarda didyma), chives (Allium schoenoprasum), several types of mint (Mentha spp.) and hyssop (Hyssopus officinalis).  Each year, annual herbs and those herbs that are too tender to overwinter in our climate are propagated in our greenhouses and added to the garden, including dill (Anethum graveolens), several types of basil (Ocimum basilicum) and marjoram (Origanum majorana). Garden staff dig up rosemary plants (Rosmarinus officinalis) each fall and bring them inside to overwinter, which you will now notice in containers or in the beds, as quite large, feature plants. 
Also in the herb garden you'll find plants with edible flowers (Calendula and Nasturtium to name just two) as well as edible plants that you might cook with herbs, or use herbs to flavour a dressing for – lettuce, beets and asparagus.
Perennial Border
Anchored by an original crabapple tree, and supported by a number of shrubs (tree lilac, etc.) is the Perennial Border. A stroll through this border should provide much food for thought for prairie gardeners looking for ideas for plants to be added to their garden. The Perennial Border contains over 100 different perennials with the intent of displaying small collections of different types of plants for ease of study and comparison. 
There are several different kinds of coral bells (Heuchera) that illustrate the range of foliage colours and textures available on the market.  Siberian bugloss (Brunnera) are also showcased – a shade tolerant perennial with cultivars that bring different types of variegation to their leaves, complimenting the blue flowers that emerge in spring. Others in the collection include several types of bellflowers (Campanula spp.), astilbe and phlox.